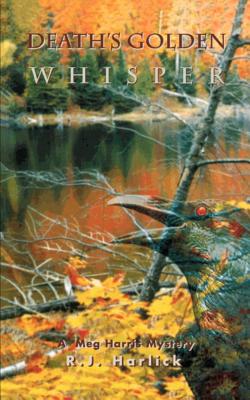 Stock Image may not be same as available
Author Name Harlick, R.J.
Title Death's Golden Whisper
Binding Paperback
Book Condition Very Good
Publisher Dundurn 2004
ISBN Number 1894917111 / 9781894917117
Inscription Signed by Author
Seller ID 9782
Meg Harris Mysteries; 0.8 x 7.3 x 5.1 Inches; 344 pages; Signed by Author
More Description
In the remote wilderness of West Quebec, where trees outnumber people a million to one and lakes a thousand to one, Death's Golden Whisper opens with the sudden arrival of float planes bringing what Meg Harris believes are fishermen to the isolated northern lake she lives on. Within hours, she discovers that these men have come to develop a gold mine. She combines forces with Eric Odjik, chief of the neighbouring Migiskan reserve, to fight the mining company. The mine splits the Migiskan band into two opposing forces and ignites events that threaten Meg and lead to the mysterious disappearance of her friend Marie. As the search for Marie becomes more frustrating, another story unfolds and Meg discovers the mystery behind the intense feelings that bound her great-aunt to this lonely land until the day she died.
Price = 10.00 CDN