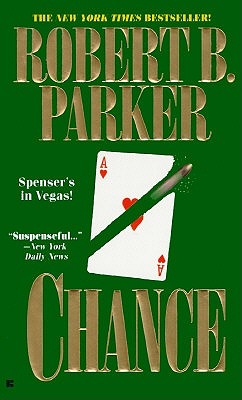 Stock Image may not be same as available
Author Name Parker, Robert B.
Title Chance
Binding Paperback
Book Condition Very Good
Publisher Berkley 1997
ISBN Number 0425157474 / 9780425157473
Seller ID 16004
Spenser; 1 x 6.7 x 4.2 Inches; 352 pages
More Description
Mafia princess Shirley Meeker wants her husband back. So does her father the kingpin and a few other shady characters. Spenser and hawk head to Vegas to find Anthony Meeker and to confirm their suspicion that all these people aren't just missing Anthony's smile. And Spenser has to make some sense of some very disorganized crime...
Price = 4.50 CDN