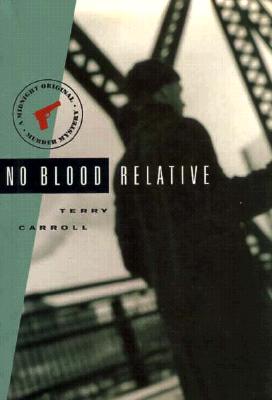 Stock Image may not be same as available
Author Name Carroll, Terry
Title No Blood Relative
Binding Softcover
Book Condition Very Good
Publisher Mercury 1995
ISBN Number 1551280213 / 9781551280219
Seller ID AD21993A
8vo 8" - 9" tall
More Description
Late one warm June night, a young woman dies in a car accident on the rural highway that runs between the village of Rose Hill and the small city of Crooked Elbow, Alberta. Apparently, the crash is the deadly result of a game of chicken between a car and a pick-up truck. Marc LePage, editor of the Crooked Elbow Sun, covers the story with his notebook and camera and, as usual, very, very drunk.
Why are the police ordered to keep reporters away from the accident? What details does Marc miss as he works to keep his inebriated balance on the dark highway?
"No Blood Relative" tells an intriguing and suspenseful story of murder, small town corruption, and Marc LePage's struggle to right his own life's downward, alcoholic spiral.
Price = 8.75 CAD


The Private Patient
James, P.D.



BAD BOY
Robinson, Peter



NOT IN THE FLESH
Rendell, Ruth


CYANIDE WITH COMPLIMENTS
Lemarchand, Elizabeth



MURDER PAST DUE
James, Miranda



THE KEY TO REBECCA
Follett, Ken


PLEASE WRITE FOR DETAILS
MacDonald, John D.


SCREAM TEST
Hervier, Gregoire



SPIDER BONES
Reich, Kathy


THREE AT WOLFE'S DOOR
Stout, Rex