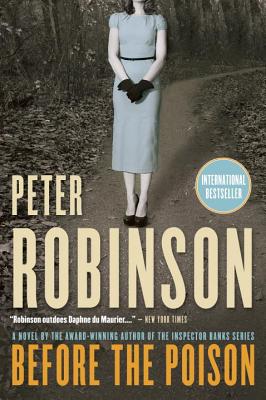 Stock Image may not be same as available
Author Name Robinson, Peter
Title Before the Poison
Binding Trade
Book Condition Very Good+
Publisher McClelland & Stewart 2012
ISBN Number 077107624X / 9780771076244
Seller ID 17450
1.3 x 8.9 x 6 Inches; 448 pages
More Description
From bestselling author Peter Robinson comes this atmospheric, suspenseful, and thrilling standalone novel
Through the years of success in Hollywood composing film scores, Chris always promised his wife they'd return to the Yorkshire Dales one day. Now a widower, Chris feels he must not forget his promise. Back in the Dales, he rents an isolated house that will allow him the space to grieve and the peace to compose his piano sonata. But when he finds that the house was the scene of a murder in the 1950s, and the convicted murderer was one of the last women hanged in England, he finds himself increasingly distracted by the events of sixty years before . . .
"From the Hardcover edition."
Price = 10.75 CDN