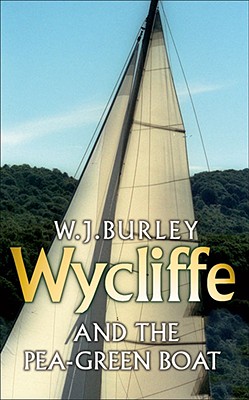 Stock Image may not be same as available
Author Name Burley, W. J.
Title WYCLIFFE AND THE PEA-GREEN BOAT
Binding Paperback
Book Condition Very Good
Publisher Orion Books 2007
ISBN Number 0752881868 / 9780752881867
Seller ID 17722
Wycliffe; 0.7 x 6.8 x 4.1 Inches
More Description
Wycliffe tackles a case which reaches back down the generations ...
When Cedric Tremain is charged with murdering his father by booby-trapping his fishing boat, all the locals are agreed that he is an unlikely murderer. But the case against him is strong: he has the motive, the opportunity and the know-how; not to mention the fact that there is some hard circumstantial evidence against him. So Cedric is arrested.
But Chief Superintendent Wycliffe has a strong sense that something about the case just doesn't fit. As he quietly continues his investigations a confusing picture emerges. Twenty years ago Cedric's cousin was convicted of strangling his girlfriend and served fourteen years of a commuted death sentence.
While the wheels of justice begin to grind Wycliffe searches for a link between past and present
Price = 6.00 CAD