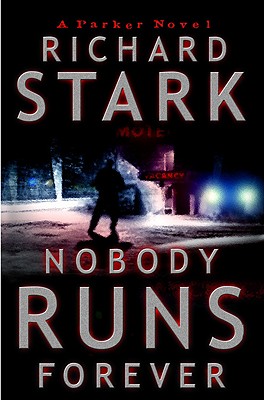 Stock Image may not be same as available
Author Name Stark, Richard
Title Nobody Runs Forever
Binding Hardcover
Book Condition As New in As New dust jacket
Publisher Mysterious Press 2006
ISBN Number 0892967986 / 9780892967988
Seller ID 19507
Parker Novels; 1.3 x 7.6 x 5.2 Inches
More Description
- With a "Bear in Mind" and a "New and Noteworthy Paperback" citation in the New York Times for Breakout (Mysterious Press, 2002), Richard Stark continues to garner some of the highest praise in crime fiction.
- Backflash (Mysterious Press, 1998) and Comeback (Mysterious Press, 1997), both Parker novels, were named New York Times Notable Books of the Year.
- Mel Gibson's Payback, the most recent film version of The Hunter (Avon, 1984), was a major hit. Joel Silver Productions has acquired the film rights to Backflash (Mysterious Press, 1998), The Man With the Getaway Face (Mysterious Press, 1998), and Butcher's Moon (Random House, 1974).
- With the backing of the creative team that developed The Sopranos, Six Feet Under, and Oz, Donald E. Westlake, Richard Stark's frequent alter ego, is hard at work on a pilot for his own original HBO series.
Price = 42.50 CDN