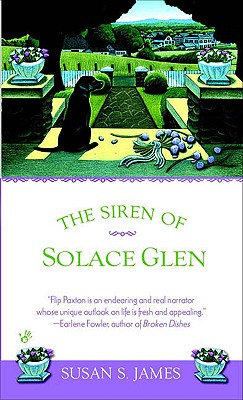 Stock Image may not be same as available
Author Name James, Susan S.
Title THE SIREN OF SOLACE GLEN
Binding Paperback
Book Condition Very Good
Publisher Berkley Books 2005
ISBN Number 0425202003 / 9780425202005
Seller ID 4090
24mo 5" - 6" tall
More Description
The author follows up her The Belles of Solace Glen with this second mystery featuring housekeeper Flip Paxson. When an impossibly beautiful blonde arrives in town--fleeing a stalker--Flip must clean up after the dangerous flow of violence that follows her. Original.
Price = 5.00 AFA