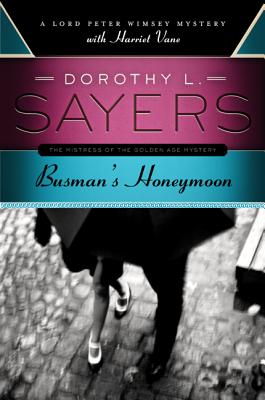 Stock Image may not be same as available
Author Name Sayers, Dorothy L.
Title Busman's Honeymoon
Binding Paperback
Book Condition Very Good
Publisher Bourbon Street 2012
ISBN Number 006219657X / 9780062196576
Seller ID AD21127A
Lord Peter Wimsey; 1 x 6.7 x 4.1 Inches
More Description
Murder is hardly the best way for Lord Peter and his bride, the famous mystery writer Harriet Vane, to start their honeymoon. It all begins when the former owner of their newly acquired estate is found quite nastily dead in the cellar. All too quickly, what Lord Peter had hoped would be a very private and romantic stay in the country has turned into a most baffling case, with a misspelled "notise" to the milkman at its center and a dead man who's been discovered in a most intriguing condition: with not a spot of blood on his smashed skull and not a penny less than six hundred pounds in his pocket.
Price = 8.75 CDN